MMA
Equipment
What is MMA?
MMA, or mixed martial arts, as its name suggests, is a combat sport combining multiple martial arts disciplines. It is one of the most powerful and famous combat sports in the world, where fighters have their own style, such as karate, wrestling, kung fu, taekwondo, or even Thai boxing and any other sports. existing foot-fist combat.
Now, after years of fierce struggle, MMA has finally managed to win its place in France. Since January 2020, amateurs, enthusiasts and professionals can now fully and freely exercise this combat sport.

MMA cages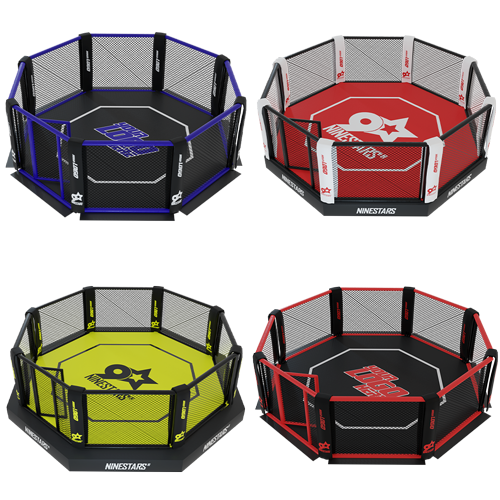 Ninestars offers an exclusive tailor-made range to equip your rooms and spaces dedicated to the most intensive training and fighting with high quality equipment at affordable prices.
Octagonal cages
Our professional octagons (or commonly called "MMA ring"), trademark of this discipline, are of superior quality and fully comply with the standards in order to meet your expectations and ensure your MMA training and fights optimally.
Our cages are made up of:
8 steel mesh panels
including 1 door or 2 doors for UFC models
High density foam panel edging
Additional protective PVC corner foam
Platform on steel structure
Laminate floor also high density
Tatamis more or less 4.5 cm thick
Customizable PVC ground cover with eyelet fasteners
MMA Ninestars cages are designed for quick assembly and disassembly to allow space to be set up at any time without constraints.
Dimensions and heights
Dimensions
We provide cage models in several sizes ranging from 4m to 8m in diameter, and up to 11m for UFC standard models, so you can select the size that suits you.

Height
In the event that your room is intended to provide competition events, we also have a range of cages on platform that can range from 30 to 80 cm (90 cm for UFC models), and a 50 cm sidewalk (1 m for UFC models).
Range and price
Our MMA cages are high-end products at very affordable prices starting from € 1,699 for a cage without a platform, and € 6,900 for a cage with a platform.
We also offer premium, custom-made championship models to UFC standards with the option of stair climbing.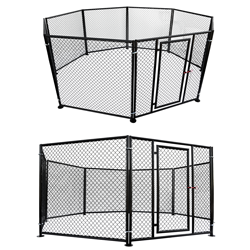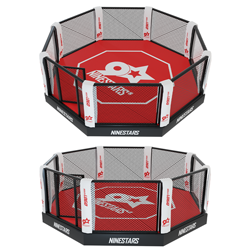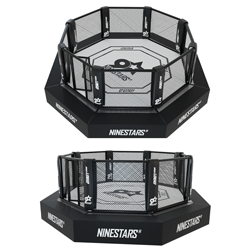 Personalization and colors
A personalization service is set up to allow you to choose the color, customize and screen print your cage in your image with your logo or visual charter which can be printed on the tarpaulin on the ground.
In particular, you can customize the cover for corner protections, the color of the panels, doors, cover, top and bottom foams for the panels and corner protection foams.

MMA panels
Also discover our range of individual panels for MMA cages sold separately from € 199, with or without doors and base option.
The panels are modular depending on your room, whether you want to create your cage, make a separation for your dojo, or even create a corner cage for your workouts. They can also be used as a replacement for damaged panels.
We also provide plinths, which fit into the panels and keep them upright.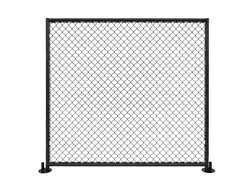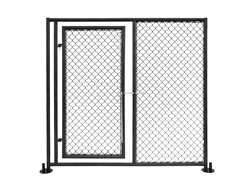 Panel dimensions
Different panel widths are available, depending on the desired cage size
| Cage dimension | Width | Height |
| --- | --- | --- |
| 4 x 4 m | 165 cm | 207 cm |
| 5 x 5 m | 207 cm | 207 cm |
| 6 x 6 m | 248 cm | 207 cm |
| 7 x 7 m | 289 cm | 207 cm |
| 8 x 8 m | 331 cm | 207 cm |
| 9 x 9 m | 373 cm | 207 cm |
| 10 x 10 m | 414 cm | 207 cm |
| 11 x 12 m | 455 cm | 207 cm |
Grappling dummies
Grappling dummies are the ideal equipment for initiating, progressing and intensifying floor training.
Choose an empty or full model, weighing more or less 28 kg (filled), a total height of approximately 165 cm and 110 cm kneeling, or a professional model of a weight of 40-45 kg and a height of 180 cm (standing), equipped with chains and hooks to hang it on a pole and straps on the feet for fixing to the ground.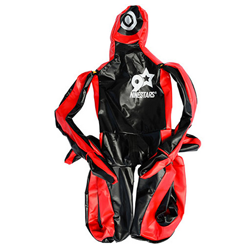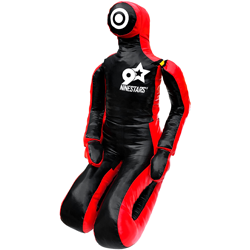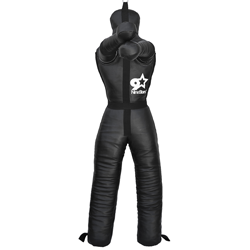 The dummies can be adapted to different positions, sitting folded up on their legs, lying down, on guard, in order to best reproduce the posture of a possible human-sized opponent.
Composed of skyntex leather, or PU leather for pro models, they are appreciated for their strength and high resistance to friction and various tensions thanks to their reinforced seams, and are easy to maintain.
Grappling bag
Grappling bags are used for MMA training but are also useful in several other disciplines such as Ju-Jitsu, wrestling, or sanda.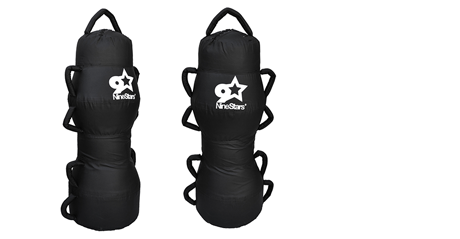 Height 110 cm
Weight: 25 ~ 30kg
PU leather
Reinforced seams and over-seams
Delivery all over Europe
A physical training
In particular, we have a large complete range dedicated to physical preparation. You can discover our articles in the category Cross-Training et Boxing which are ideal for training MMA practitioners.